Nothing like a cosmic camping event!
One of my fondest memories of camping in the Adirondacks was a night spent in the middle of Moss Lake in Eagle Bay. Andy, my springer, and I had set up our tent then paddled out to just under the osprey nest parked in a tree in the center of the lake. It was August. The Perseid meteor showers... amazing.
2018 Meteor Showers
Moss Lake is a beauty... no sites for vintage campers, sadly, but it does boast 9 primitive sites for tents. Get there early Friday morning if you hope to secure one for the weekend. Moss Lake was the home to a Girls camp from 1923-1972 — a historical marker tells the story. ) It includes an easy 2.5 mile loop around the lake. Saw my first wild MINK when hiking there recently. From the intersection of Route 28 and Big Moose Road in Eagle Bay, 1 mile south of downtown Inlet, follow Big Moose Road for just over 2.25 miles to the Moss Lake trailhead and parking area on the left. The Adirondack Mountain Club offers further information (
CLICK HERE
).
Vintage Campers With Panache
For details on the upcoming 2018 Cosmic Calendar events, to add to your personal Camping Calendar for this season
CLICK HERE
To rent our
Beam Me Up, Scotty
mid-century vintage camper
CLICK HERE
Have an astronomical camping season -
in the Adirondacks!
Chatty Cathy Light
Your Vintage Campographer
www.VintageCamperShare.com
Your Cosmic Calendar for 2018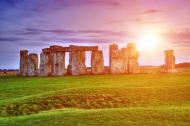 This solstice is the
summer solstice
in the Northern Hemisphere, where it is the longest day of the year.
In the Southern Hemisphere, it's the
winter solstice
and the shortest day of the year.